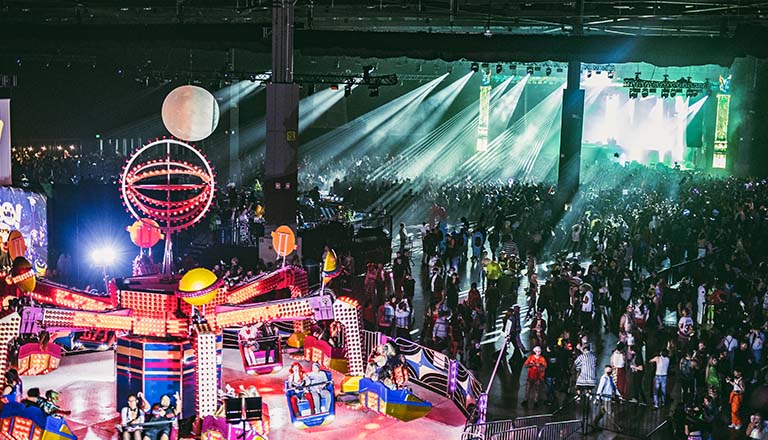 World of BOO!
Enter, If You Dare


We're throwing a Halloween party, and you're invited! Discover BOO! Halloween, the largest Halloween gathering in the PNW. Who knows what haunts await you inside these hallowed halls?
A zany cast of spooky characters prowls the WaMu Theater, awakened from their slumber by your arrival.
Music from the underground on 3 different stages is sure to give you the spooks.
Indoor festival rides around the venue will make you feel like a kid again.
Join the haunt and treat yourself to a lively Halloween weekend.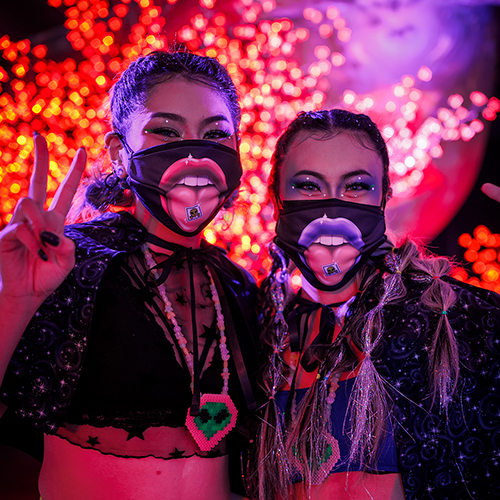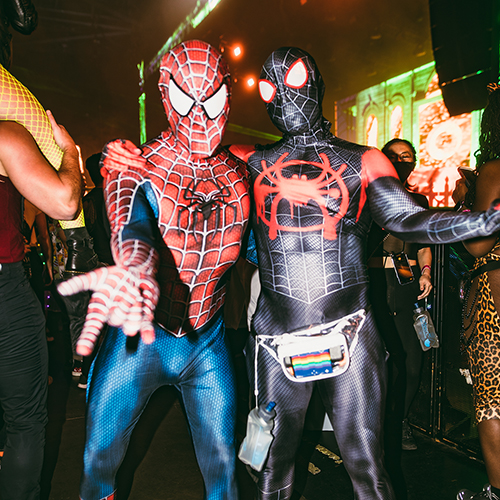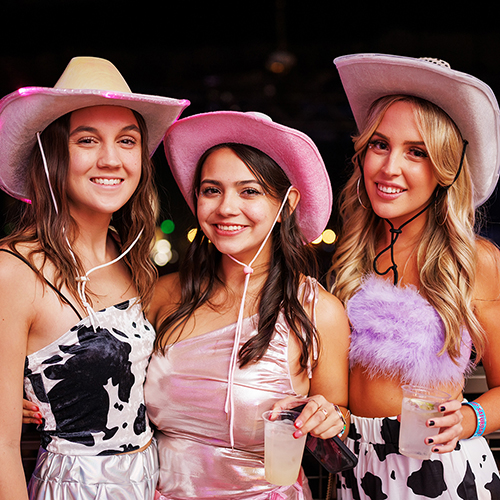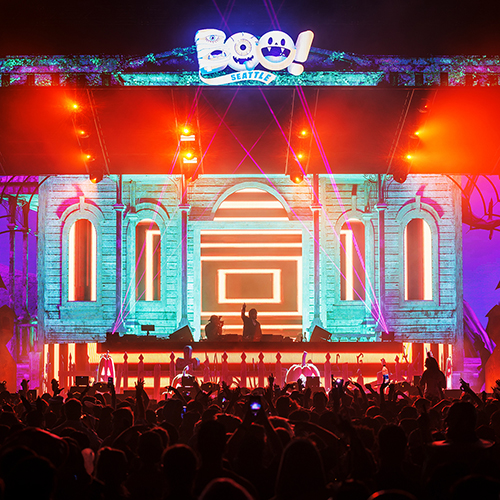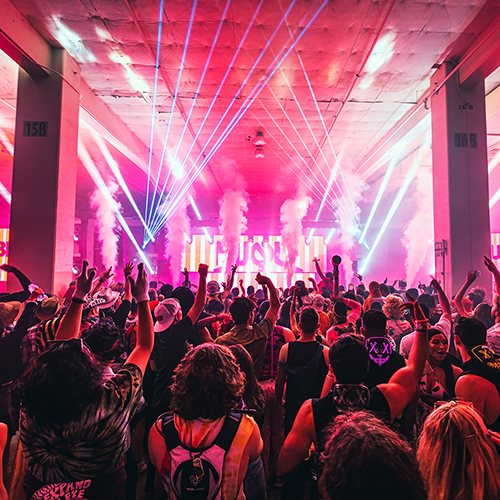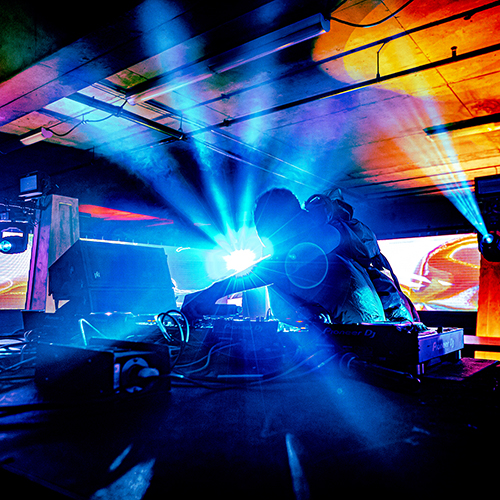 The Stages

3 spine-tingling stages exist within the World of BOO!, each with their own unique flair for the macabre:
House of Haunts
Here in this house of lost souls lies an intense energy that can be felt throughout your body, commanding you to move and sway. Is it good or is it evil? The choice lies with you.
Groove Graveyard
Feel the beat in your bones as you join the dancing skeletons in the Raveyard, and experience thumping house music thunderous enough to wake the dead.
Den of Darkness
Don't be afraid of the dark… enter the Den to be catapulted into a world filled with nothing but bass, and watch in awe as we rip open a gateway straight to Hell itself.
The Music


Prepare for a journey into the unknown, with 2 days of music across 3 different stages. With a lineup of talent that is making BOO! Seattle the destination for Halloween weekend, prepare to dance the night away in spooky bliss in a nightmare you'll never forget.
With a wide array of house, bass, and every genre in between, these otherworldly vibrations are guaranteed to rock your socks all Halloween weekend. Get your spooky bones ready to shake and rattle to the sounds of the underground!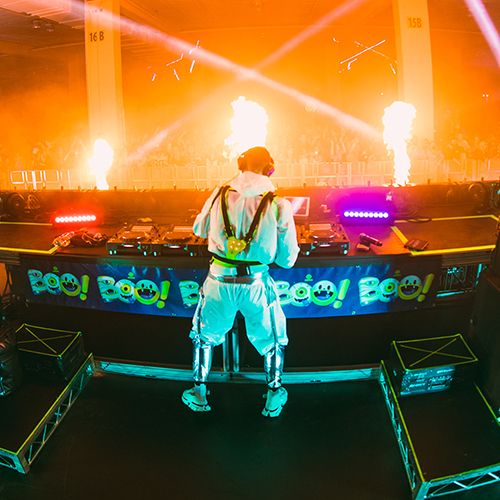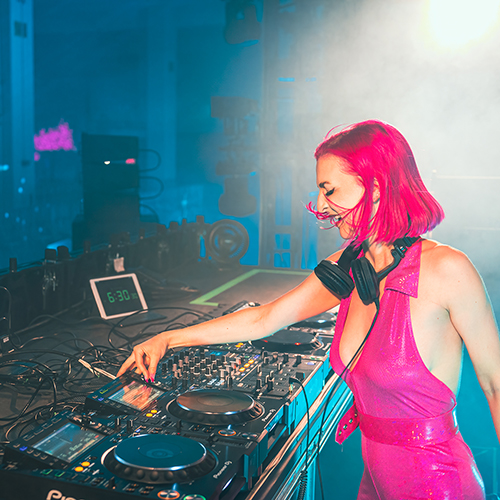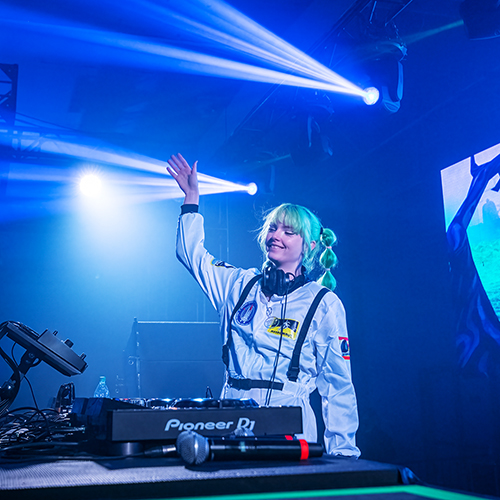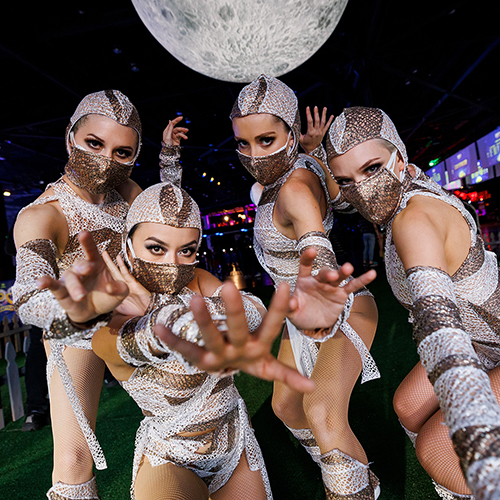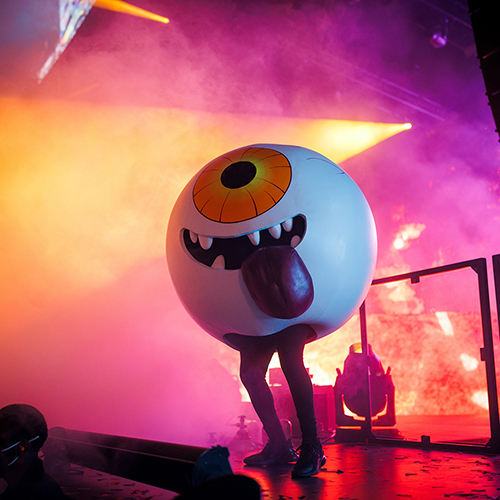 The Performers


Don't be afraid; come on in and introduce yourself to the ghouls and goblins that inhabit BOO! Halloween.
There's no end to the creatures that may be lurking in the shadows here… you may find yourself dancing with a cat or a bat; or perhaps a wicked witch will put a spell on you. Stay out of the vampire's way, lest you become party food!